Frayed Knot Theatre Company

Our May 2017 production - MOJO by Jez Butterworth
Wednesday 10th - Saturday 13th May 2017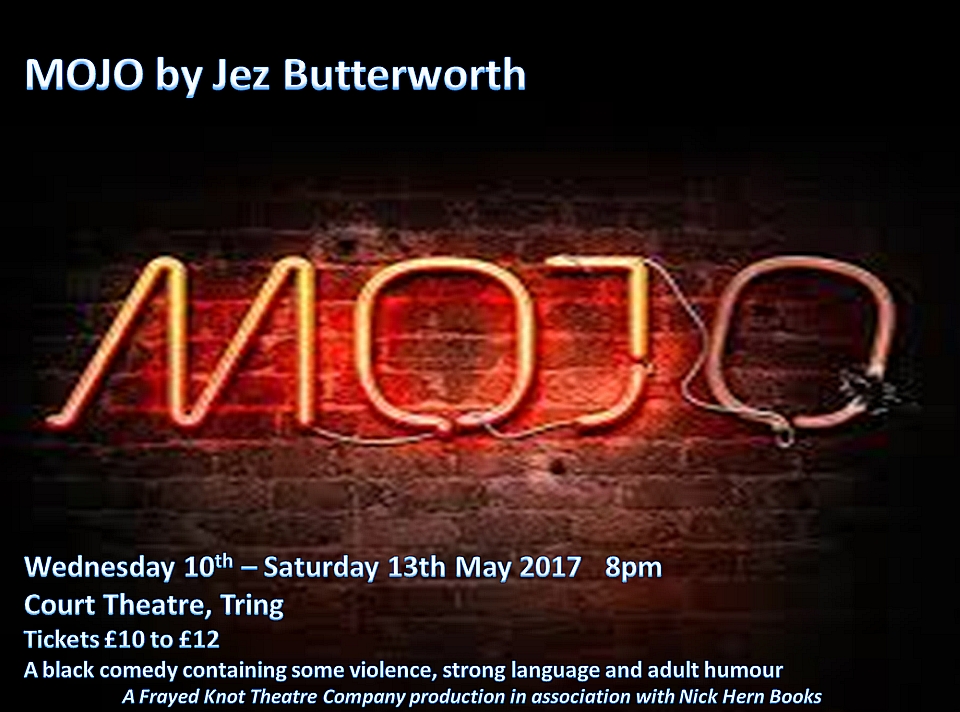 The smash-hit debut play from the author of Jerusalem.
A slick, violent black comedy set in Ezra's Atlantic Club in Soho during the summer of 1958.
In this seedy gangster underworld, club owners fight for control of rock protégé sensation, Johnny Silver.
A power struggle ensues and in this amphetamine charged violent comedy nobody escapes unscathed.
Mojo is widely compared with the films of Quentin Tarantino and the plays of Harold Pinter.
After their previously critically acclaimed production of Jerusalem, Frayed Knot return with Butterworth's other stellar West End hit.
The play contains adult themes, some violence and strong language.
10th, 11th, 12th and 13th May 2017
Curtain up - 8pm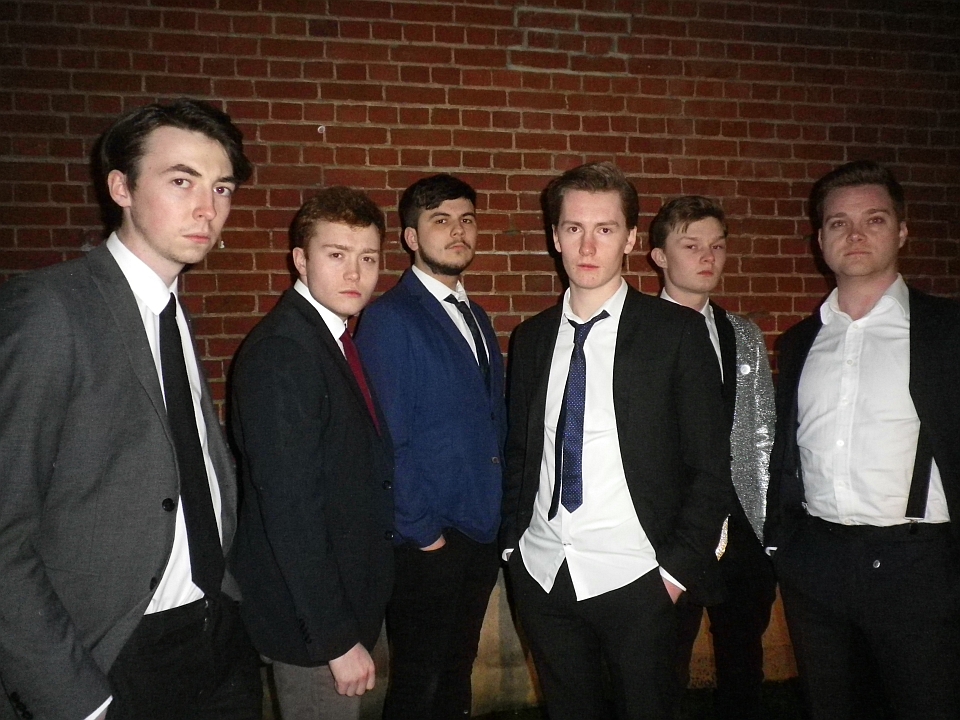 Tickets:
Wednesday 10th May £9
Thursday 11th May £10
Friday & Saturday 12th & 13th May £12
No concessions.
FK Calendar at The Court
Year
Season
Booked Dates
Show
2017
Spring
(7th) 10th - 13th May
Mojo
Autumn
(12th) 15th - 18th Nov
T.B.A.
2018
Spring
(15th) 18th - 21st Apr
T.B.A.
Autumn
(11th) 14th - 17th Nov
T.B.A.
Site Index (Click to link)

A FEW OF OUR PREVIOUS SHOWS' POSTERS ARE SHOWN BELOW